Welcome to our stunning homes in Kos, Greece, where luxury meets convenience. Our three apartments, located in the heart of Kos town, and our traditional villa in Pyli are the perfect accommodations for your dream vacation. Our privileged location provides easy access to the town's lively atmosphere and all its exciting attractions.
As a family-run business with decades of experience in the travel sector, we know how important cleanliness and comfort are for our guests. That's why we ensure our accommodations are spotless and well-maintained, with modern amenities that guarantee a comfortable stay.
Our apartments are stylishly furnished with spacious living areas, modern kitchens, and comfortable bedrooms.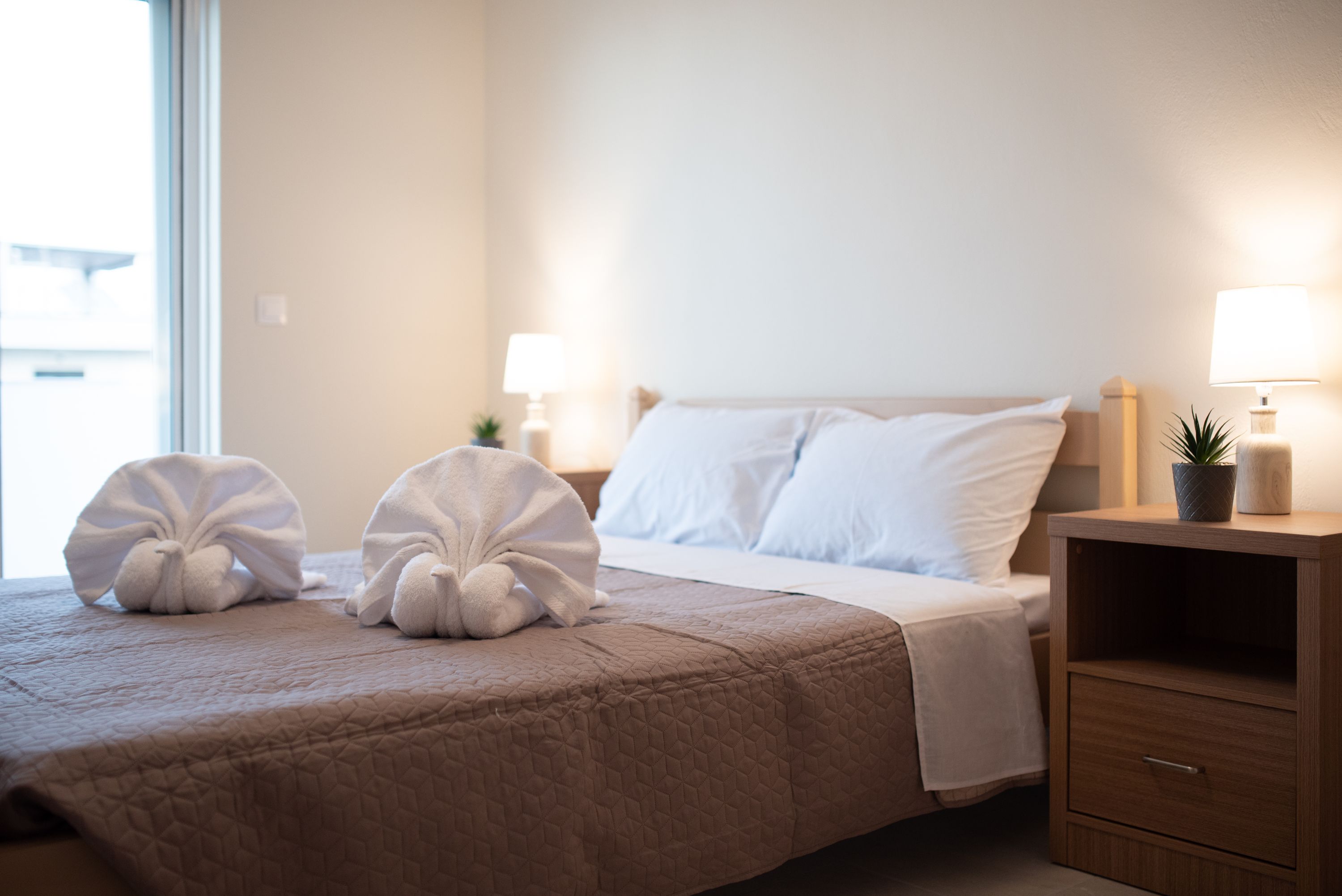 And for those seeking a more authentic experience, our traditional villa in Pyli offers a slice of Greek paradise with classic architecture, breathtaking views, and serene surroundings.
We take pride in providing exceptional hospitality and personalized service to make your stay truly memorable. Book your stay with us and discover the best of Kos, Greece with the peace of mind of knowing you'll be staying in a clean and well-maintained accommodation.